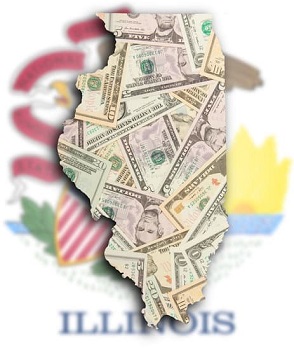 Over the past few years, Kratom has become increasingly famous. While the decision to buy Kratom in Illinois may be easy, the question of where to buy it from might prove to be complicated. Some might believe that the safest route for purchasing Kratom is doing it in weed shops or smoke shops. However, that is not true in the case of Kratom. The vendors who are also the most reliable are available online. And indeed, Supernatural Botanicals is one of them.
Anyone interested in buying Kratom in Illinois should feel safe in dealing with us. Supernatural Botanicals place immense importance on increasing customer satisfaction.
We provide high-quality kratom and have a positive reputation in the market. An appealing factor about our services is that we deliver promptly to the customer. Another appealing factor is the free shipping offered to domestic customers. And also the desirable option of a 100% money-back guarantee.
The Legality of Kratom in Illinois
According to federal laws, Kratom is legal in the USA. State laws, nonetheless, differ as to the legal status. Some states have banned it, while others openly support its use. The FDA advises people not to consume Kratom. These concerns were as a result of contamination of Kratom with bacteria, salmonella, and heavy metal poisoning, etc.
Initially, Kratom was not as widely accepted in Illinois as it is today. In 2014, a bill (House Bill 5526) was introduced specified that only those over the age of 18 can consume Kratom. Later, in 2017 and 2018, Jerseyville and Alton (cities in Illinois) banned the use of Kratom.
In 2018, another bill introduced to ban Kratom for not only minors but also adults. It was State Representative Katie Stuart, who introduced the House Bill 4106. This would have meant a statewide ban of Kratom. But, this bill was abandoned next year. Hence, because no law declares Kratom illegal for adults, one can safely conclude that Kratom is legal in Illinois. Supernatural Botanicals can provide for all potential customers located in Illinois, except for those who are residing in Jerseyville and Alton.
Factors To Consider When Buying Kratom in Illinois
Lab Tests
This is a major factor that helps one in answering the question concerning quality. If there are no lab tests conducted, then the customers can safely assume that the product is not safe to consume. Lab tests are especially important concerning the general controversial status of Kratom and also the warnings issued by the FDA (highlighted above). A vendor should also make an effort to conduct lab tests continuously.
Guarantees of Good Quality
A confident vendor who believes in their product should not be hesitant in guaranteeing the quality of the product. We guarantee good quality of the products offered. Those who have any concerns should not hesitate to contact our representatives.
Furthermore, if the product sold proves to be unsatisfactory, then we provide the relevant customer with an option of a complete refund. Many suppliers of kratom don't offer this, and the fact that we are offering it shows how confident we feel about our product.
Authentic Source of Kratom
The kratom plant is grown and harvested in Southeast Asia. If anyone is looking to enjoy the full benefits and effects of Authentic kratom, they must ensure that that it derives from the regions in Southeast Asia.
Supernatural Botanicals regard this feature as very important, and so we make an effort to establish good relationships with our trusted farmers and cultivators in Southeast Asia.
Reasonable Pricing
Just like lab tests, this factor is also significant. One should be careful not to pay an unreasonably high price on a product. Supernatural Botanicals have the most reasonable prices.
Considering how we provide money-back guarantee and conduct lab tests, this makes the overall package appealing. The payment methods are also straightforward and safe. And as mentioned before, we offer free shipping to our domestic customers (USA).
Factors Indicating Bad Quality Kratom
No Lab Tests
If the vendor has conducted no sort of tests for the products, then the customer should make an effort to steer clear of these vendors, even if they happen to have the most attractive deals or prices.
Supernatural Botanicals, on the other hand, conducts regular third-party lab tests. Customers buying from us should feel no doubts about the safety of our products.
False or Exaggerated Health Claims
Customers should avoid any vendor who indulges in making false health claims or exaggerates the effects of a kratom product. Because Supernatural Botanicals indulges in ethical business practices, we have made it clear to our customers that we do not make any health claims.
No Transparency
A vendor that is not transparent about their harvesting or production methods or does not disclose much information about the corporation itself should not be relied upon by anyone.
Supernatural Botanicals is entirely reliable. Customers can contact us through phone, contact form, and email. We have also disclosed our address.
Final Thoughts About Purchasing Kratom in Illinois
The best vendor to rely on when looking to buy kratom in Illinois is Supernatural Botanicals. Aside from being present in the market for a while now, we have also developed a very positive reputation. We assure our customers an amazing experience in all aspects. So don't hesitate to place your order with us.