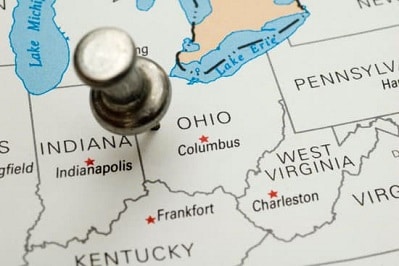 Are you looking for the best Kratom products in Ohio? To help you with the in-depth information, we provide you the details about the authentic Kratom in Ohio State. With the higher demand for Mitragyna, people are often searching for different authentic vendors. This is where Supernatural Botanicals jump to support you.
Keeping in mind your preferences, we offer you our online store that provides the best products at your doorstep. When it comes to our products, we aim to deliver high-quality Kratom at your doorsteps.
Being based in Torrance, CA, we believe in using Kratom products in a lot of forms. Here's the kicker, our website is user-friendly and can help a person to navigate so that the workflow is smooth.
Though we lack a retail shop however Supernatural Botanicals can offer you free shipments in the states of the U.S. Without any hassle, one can have their parcels at their place with our prompt delivery.
Is Kratom legal in Ohio?
There's no denying the fact that one must check the legal status of Kratom products. Because of various guidelines and restrictions, you must search for the legal status of Kratom in Ohio.
When we talk about buying Kratom in Ohio, people bought them till early August 2019. The Ohio Board of Pharmacy made this legality vulnerable as the board decided to have a state ban on all the products of Kratom. The board received the applications from approximately 1,500 individuals who asked them to change their proposal.
However, this has not prevented them to change their decision so they held a public hearing on August 9, 2019. Though, the committee has filed a petition with the Joint Committee. Moreover, a meeting to support or reject the board's recommendation was planned on August 12, 2019.
Effort To Keep Kratom Legal in Ohio
Bearing in mind the overall condition, Kratom users should take a stand about the present circumstances. You must make sure to take action or record your voice before the banning of Kratom in Ohio. In cities like Athens, Columbus, and Cleveland, there are many Kratom suppliers but they will lose a substantial portion of their incomes if the proposed ban is legalized.
In Ohio, the State law also prohibited the vendors from having any unproven claims about the advantages of products. For the time being, the Kratom vendors should comply with the regulations in Ohio.
Nevertheless, there are certain regulations which are under the pipeline thus you can watch out for the decisions. However, the people in Ohio have a positive attitude towards these Kratom products.
Buying Kratom In Ohio – What Should You Know?
Because of some shady sellers in the market, you might become a part of some fraud or scam. In order to guide you, let's talk about the things which you should be aware of.
We believe that people must never buy untested products or from companies that have false information.
In Ohio, there are two types of vendors – the online and offline sellers.
You must go through their product range, search each and everything, verify the product and then make the decision. If a company does not mention the accurate details or there's some lack of transparency, then avoid them.
The best way to find the Kratom products in Ohio is to check their authenticity, analyze the quality and pricing structure and the overall brand image.
When buying the Kratom products, you must know that the best quality is available in the Southeast Asian regions. The best part is, we are exactly working on these regions. Supernatural Botanicals is familiar with the significance of working with trusted farmers. Whether you are looking for reliable cultivators or willing to have complete transparency, we have got your back.
Why Pick Supernatural Botanicals?
While focusing on high-quality products, we ensure that everything is right on point. Most importantly, we have a wide product range that provides different benefits and the highest quality.
On our website, we mentioned about the selling of capsules, powders, and extracts at affordable rates.
Speaking of our strains, our collection consists of Green Maeng Da, Red Maeng Da, Green Kali, Red Bali, and the list goes on.
For the appropriate results, we have partnered with the experienced farmers who know when to cultivate and harvest. On the other hand, we import directly from the countries of Southeast Asia that guarantee excellence and quality.
Supernatural botanicals have a strong social media presence where the feedback and reviews are there to satisfy the customers. Considering the customers' needs, we always undergo lab testing before delivering our products.
We love to help our customers. Thus, with our operational helpline, things can become quite easier for you. In case of any damaged or unacceptable product, you can contact us for any replacements or have the money-back guarantee.
When dealing with the SNB store, one can find the FAQ page where your queries are answered. We know what the customer exactly wants thus we work according to their needs.
More States: Buy Kratom in Alaska