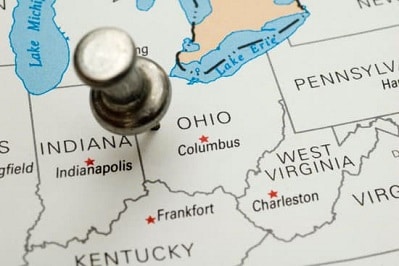 Many consumers are curious about kratom's legal status in America's' heart of Ohio. Currently, Mitragyna speciosa is permitted in the state, allowing you to freely possess, consume, and trade kratom in Ohio. However, this is not as simple as it seems since many lawmakers and kratom antagonists have tried to illegalize it several times. These efforts even led the Ohio Board of Pharmacy to ban it nearly.
Meanwhile, many pro-kratom agencies such as the American Kratom Association are actively preserving this legal status for now and in the future. The organization is also working to pass the Kratom Consumer Protection Act in Ohio and is very active in taking necessary measures to protect kratom legality. The article provides essential details on Ohio's legal status and controversies against kratom.
Is Possessing Kratom Legal in Ohio State?
The legal status of kratom in Ohio is a bit controversial. It is legal but not regulated, and therefore consumers are not allowed to market or advertise it. In states that have passed the Kratom consumer protection act, the supply of kratom is monitored to keep it safe for the consumers.
Nevertheless, this act is yet to be passed in Ohio, so there is no one to regulate the supply or meet demands. The FDA has not accepted kratom as safe for human consumption. Any campaign to promote it against FDA policy can lead to severe consequences. In addition to that, a vendor in Ohio can only sell kratom in powdered form.
According to a news report, the Police in Ohio in 2019 conducted several pre-Thanksgiving raids. They cracked down on all the vendors selling kratom edibles or advertising them safe for human consumption.
Kratom consumption is still in jeopardy, and considering it an alternative drug to opioids is not acceptable in the state. To add to this, the Ohio Board of Pharmacy recommended classifying kratom as a schedule 1 drug. According to them, it must be placed along with the drugs that have no medical or therapeutic importance and have a higher potential of becoming a substance of abuse. The vote for this recommendation took place on March 19, and soon after that, the American Kratom Association came into the scene.
They organized sessions and efforts to cancel the vote. Through their efforts, thousands of people emailed and messaged the board to revert the decision. Several people also shared their positive experiences in the period of public comment, and this led to delays in the legislation.
A bill was also filed to legalize and regulate kratom, but there were no updates on its success for a long time. Nevertheless, there have not been any efforts to think about scheduling kratom as Substance 1.
Effort To Keep Kratom Legal in Ohio
Bearing in mind the overall condition, Kratom users should take a stand about the present circumstances. You must make sure to take action or record your voice before the banning of Kratom in Ohio. In cities like Athens, Columbus, and Cleveland, there are many Kratom suppliers but they will lose a substantial portion of their incomes if the proposed ban is legalized.
In Ohio, the State law also prohibited the vendors from having any unproven claims about the advantages of products. For the time being, the Kratom vendors should comply with the regulations in Ohio.
Nevertheless, there are certain regulations that are under the pipeline thus you can watch out for the decisions. However, the people in Ohio have a positive attitude towards these Kratom products.
Federal Kratom Laws and Regulations
Columbus Dispatch, a very popular American Newspaper, on February 9th reported that the house had passed a bill to legalize kratom in Ohio completely. According to House Bill 236, carried by Reps. Scott Lipps, R-Franklin, and Mark Fraizer, R-Newark, are not allowed to ban kratom in the state. The bill ended all the drives conducted to ban kratom altogether. It includes the following most important details:
If the Senate approves of the bill, it will create a licensing system to regulate the supply and sales of kratom.
All such activities will be conducted and managed by the state Department of Agriculture under the director for agriculture.
Any person that wishes to process kratom shall apply for and obtain a kratom processing license from the director.
A procedure will be established for testing kratom products to determine compliance with the bill.
The bill also defines the safety requirements, such as it won't be allowed to mix kratom with other hazardous chemicals.
There will be annual reporting requirements and procedures for kratom processing license holders
According to kratom proponents, which played a key role in the bill's formulation, bad effects that have been frequently associated with kratom are the results of selling adulterated products. Pure and clean kratom does not cause these side effects. They also added that if the Ohio Senate passes this bill, the state would be among the five pioneer states to stop the ban on kratom.
Buying Kratom In Ohio – Where & How to Find Quality Kratom in Ohio?
Because of some shady sellers in the market, you might become a part of some fraud or scam. In order to guide you, let's talk about the things which you should be aware of.
We believe that people must never buy untested products or from companies that have false information.
In Ohio, there are two types of vendors – online and offline sellers.
You must go through their product range, search each and everything, verify the product and then make the decision. If a company does not mention the accurate details or there's some lack of transparency, then avoid them.
The best way to find Kratom products in Ohio is to check their authenticity, analyze the quality and pricing structure and the overall brand image.
Since its use is not outlawed, it is not that difficult to buy kratom in Ohio. However, the major problem is getting pure and unadulterated products. You can find kratom powder sold at speciality stores, head shops, gas stations, smoke shops, vape stores, or online. It becomes tough to choose the best with the plethora of vendors. Every other vendor claims to sell high-quality products, but consumers must be critical when selecting. It would be best to never buy kratom from a new place without quality test reports. Moreover, it is good to research your strain's natural color, taste, smell, and texture when buying locally.
When buying Kratom products, you must know that the best quality is available in the Southeast Asian regions. The best part is, we are exactly working on these regions. Supernatural Botanicals is familiar with the significance of working with trusted farmers. Whether you are looking for reliable cultivators or are willing to have complete transparency, we have got your back.
Local Kratom Retailers in Ohio Vs. Online Trusted Vendors
When buying from the local vendors, you will only find powder and limited strains. Though it may feel convenient to get your powder quickly from a nearby store, you will miss an opportunity of getting your favorite strains. In addition to that, the local vendor won't be able to guide you about the dosage and effects. The local prices are pretty higher than the prices offered online. The local vendors do not provide test reports or mention the products with expiry or manufacturing dates. Under this shelter, they are often found selling contaminated or expired products. Additionally, without lab test reports, you can never be sure of the purity and quality of the products.
This is because of two reasons. Firstly, they may not know about it because kratom is one of the many other products they sell, hence not so important. Secondly, they are not allowed to market it as something safe for human consumption, so they will not tell you even if they have the answers.
What should you do? The best option, in this case, is to buy online. When you buy online, you have many strains to choose from. In addition to that, you can ask for third-party lab test reports and can get your product delivered to your doorsteps. You also enjoy the perks of knowing when the product will expire, as proper expiry dates are mentioned when you buy online.
Why Pick Supernatural Botanicals?
While focusing on high-quality products, we ensure that everything is right on point. Most importantly, we have a wide product range that provides different benefits and the highest quality.
On our website, we mentioned the selling of capsules, powders, and extracts at affordable rates.
Speaking of our strains, our collection consists of Green Maeng Da, Red Maeng Da, Green Kali, Red Bali, and the list goes on.
For the appropriate results, we have partnered with experienced farmers who know when to cultivate and harvest. On the other hand, we import directly from the countries of Southeast Asia that guarantee excellence and quality.
Supernatural botanicals have a strong social media presence where the feedback and reviews are there to satisfy the customers. Considering the customers' needs, we always undergo lab testing before delivering our products.
We love to help our customers. Thus, with our operational helpline, things can become quite easier for you. In case of any damaged or unacceptable product, you can contact us for any replacements or have a money-back guarantee.
When dealing with the SNB store, one can find the FAQ page where your queries are answered. We know what the customer exactly wants thus we work according to their needs.
Why do Kratom Products need to be tested?
It is imperative to buy only tested products since many vendors sell adulterated products. According to veteran users, the major cause of the untoward effects is often linked with consuming impure kratom. Consumers should only buy kratom from trusted and reliable vendors that provide lab test reports.
Vendors that provide third-party tests and certifications are considered consistent and dedicated to providing quality products. They share the responsibility of removing any doubts about the effectiveness of kratom. Due to their products, pro-kratom organizations have the set ground to advocate its benefits and contradict any claims of kratom side effects.
Can I Use Kratom in Public?
While there is no law prohibiting you from taking kratom in public, it is not appreciated since it is a controversial product in the state. Many people who know little about kratom consider it a substance of abuse and may take you as an addict. Though this is purely a lack of knowledge on their part, you should be careful not to create a scene in any public place. Moreover, in Ohio, kratom is not allowed to be promoted and advertised as safe for humans. In some areas having your dosage in public may raise concerns. It can be seen as an indirect way of promotion and can put you in hot waters.
Can I Carry Kratom at The Airport?
It all depends upon the list of "products that you are not allowed to have on a flight" displayed by each Airport authority and may differ with every airport. In states that ban kratom, you are not allowed to have kratom in any case anywhere. But in others like Ohio, you should consult the airport management to check if they have any issues with you possessing kratom. It will save you from public embarrassment. If you are not allowed, you can always talk to your regular vendor and schedule your delivery according to your travel.
Conclusion
As a consumer, you should know about kratom's legal status in your area. This will impact the quality of your product and the regulations to keep in mind. You don't have to worry about shipping since online vendors strictly follow state rules and regulations when you buy online. On the contrary, there are higher chances of getting old, ineffective, and adulterated products from gas stations and smoke stores.
More States: Buy Kratom in Alaska