What if we tell you that the per month Kratom production, alone in the USA, reached a whopping 1,950,030,482 grams with an average of 15,600,244 consumers by June 2019?
The unbelievable truth is, these figures are consistently on the rise!
Are you rubbing your eyes already?
This rampant consumption is driven by the legalization of Kratom at the Federal Level under the US Bill passed back in 2016.
Now here comes the twist: Despite the surge in popularity of Kratom, the industry faces severe backlash and challenges when it comes to handling their finances.
That's primarily because the Processing Card Industry does not support the Kratom Industry as their standard policy. All the financial institutions (including the well-established Banks, Credit Card companies, and PayPal) consider Kratom an "Unregulated Pharmaceutical" or a "high-risk product" and outright deny any cooperation. Even the legal kratom vendors are treated as criminals, which has hindered their growth and put their survival at stake. So, what can one expect after all the cashflow is blocked and the profits are left unprotected?
But you may have heard: when one door closes, another way opens up.
Likewise, the kratom industry has resorted to alternative payment processors which are a breeze to use and completely safe for purchasing Kratom, be it online or in-store.
Current US Laws For Kratom Payment Processing
Do you know in 2017, out of the 11,000 operational banks in the country, only 300 were willing to extend their support to the legal kratom industry?
At the Federal Level, Kratom is categorized under the Controlled Substances Act. Consequently, financial institutions have limited their operation to any such business to avert risking indictment of money-laundering. Therefore, where these institutions would extend their financial support, in the form of loans and services to other industries, the Kratom industry remains deprived of the privilege.
Part of the issue comes from the fear of being seized, investigated, scrutinized, or penalized by the Federal Deposit Insurance Corporation (FDIC). However, under the Financial Crimes Enforcement Network (FinCen), the Obama administration gave the "green signal", back in 2014, to the financial institutions to collaborate with legal Kratom and other drug industries as long as they abide by the anti-money laundering regulations. Despite the series of memos issued, the stringent guidelines and rules were deemed unrealistic or impossible to implement by most of the banks.
Consequently, most big names rather choose to stay away from helping even the legal Kratom-related businesses or activities to maintain their public reputation and goodwill.
For instance, the two largest institutions, namely JP Morgan Chase and Bank of America, are a living example as they clearly state, "we outright refuse to serve or have any associations with any company or person involved in the marijuana industry." And that is unlikely to change anytime soon.
To put it short, even though, supporting a legal kratom entity while fully adhering to the laws and legislations is totally legal for a financial institutions, most of these prefer not to as it is just not worth the risk of coming into conflict with the federal government. And although, significant development is being made ever since, these institutions often charge extra fees as well as efforts to come to mutual terms and agreements.
Top 6 Payment Options For The Kratom Industry
As the legal kratom vendors are vehemently searching for alternative solutions to store their profits and carry on their day to day transactions, inventive workarounds are on the rise.
Not only are these legal and safe, but also inexpensive. So, there is little reason not to try.
A quick search down the Google wormhole will show up uncountable options. Alas, not everything online is trust-worthy. Following we have outlined the SIX best payment methods for the Kratom industry with comprehensive information on each:
Promising the Ultimate Hassle-free, Seamless Customer Shopping Experience
1) Cryptocurrencies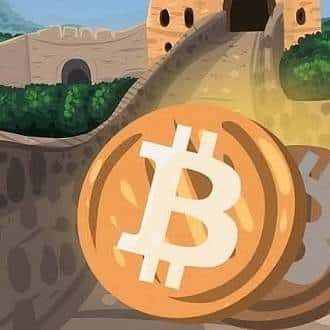 This is the best option moving forward with unique processing to accept kratom mobile payments. The entire procedure is 100% digitalized and anonymous. Yup, there are absolutely no middle-men involved and no need to give your real name!
This makes it extremely useful to make payments when any legal sector is denied access to financial services.
And you know what's the best part of these currencies?
Even if all other options cease to exist, given the federal government pressure, this won't. This ultimately implies that you'll always have a way to buy Kratom within minutes- anywhere, anytime!
The most common of these currencies are the Bitcoins introduced in 2009 and accepted by nearly all kratom vendors. Therefore, it is worth learning how to use this: One can buy Bitcoins from Coinbase, BINANCE, Paypal, or even Credit Card. Just register yourself and make an account (on any of these platforms), purchase kratom with Bitcoins, make payment to the given address, and you are done. After the payment has been processed, you will get the Bitcoins in the wallet, which you can use for subsequent transactions.
Another prominent cryptocurrency is the USDC (short for the USD Coin) provided by Coinbase, a digital currency exchange in San Francisco, California. It is a stable coin each worth US $1 (i.e. 1 USDC = US$1.00)
Concerned about the devaluation of these currencies?
Ohh, well, they are not going to drop to zero anytime soon. (YOU CAN HAVE OUR WORD!)
2) Cashless ATMs
This is yet another innovative approach to accept Debit Cards since banks are hesitant to partner with the Kratom industry. It works very similar to the traditional ATMs except that they exclude the exchange of cash.
Under this method, an ATM is set up at the dispensary where customers use their debit card to buy a voucher for the store, print out the receipt for the approved transaction, take it to the cashier and receive change (as the voucher only feature 5 dollar increments). The transaction is then immediately directed from the customer's bank account to that of the seller via automated clearing house transfers.
So, while these ATMs prompt a debit card transaction on the consumers' end, it translates into a cash transaction for the seller.
Mind-blowing! No?
The best aspect of this method is its added level of security and peace of mind as the chances of any chargebacks or fraudulent transactions are ruled out. However, the start-up costs of this ATM is high.
3) Mobile Applications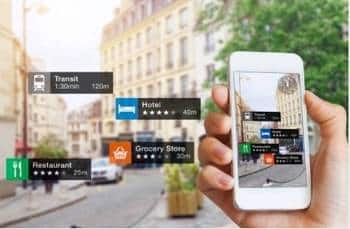 Can't wait to get your hands on quality Kratom? Need Kratom urgently for medical reasons? We assure you this is going to be your best bet!
Unlike other methods, these apps don't take a day or two for processing kratom payments. Rather, they are the quickest way to pay, and the order is dispatched on the same day (provided it has been made during Post Office Hours PST).
Some of the most prominent and top-rated digital apps are Zelle, Square Cash App, and Venmo.
Not sure how to use it?
Don't worry! All these work very similar to Paypal.
First and foremost, you need to download the app from Apple Store or Play Store, and with just an Email ID and phone number at hand, you are good to go!
4) E-checks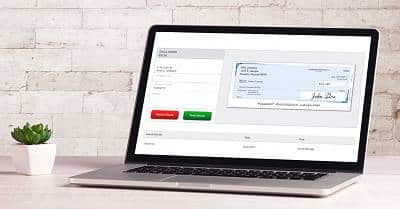 If you are hunting for a reliable and secure mode of payment, look no further! E-Checks are becoming the norm these days in the kratom industry as more and more vendors and stores are opting for the option. It works very similarly to the traditional cheques and eliminates the need of any Debit or Credit Cards. The only drawback is, the payment takes a bit longer to process
Green Money is one such E-Merchant processor with a long-standing reputation. Specifically designed to serve the Kratom Industry, it also holds the honor of partnering with many Fortune 500 Companies. After you enter the Bank Routing and Account Number on the payment gateway, you will be redirected to the Green Money Site and then again to the company's site as an indication that the payment has been cleared and the order finalized.
5) Cash on Delivery or Cash on Purchase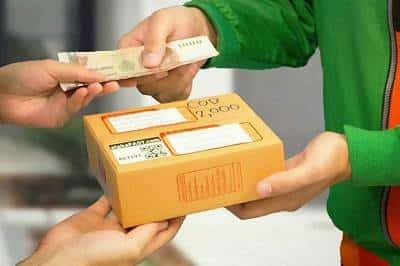 Although this appears as the most suitable option for other businesses, for kratom dealers, it is no less than a nightmare- much to the credit of the limited processing options of cash for kratom companies. Not to mention, the daily handling and safety of large volumes of cash is another headache.
Therefore, when choosing to accept this method, the companies must meticulously calculate and evaluate all the costs and risks associated- the costs of hiring guards, the exorbitant charges of booking armored trucks for transferring, and the perils of robbery.
All in all, it is not only unsafe and expensive to accept cash, but also maintaining everyday expenses becomes less efficient (such as rent, salaries, payroll, or taxes).
6) Pre-paid Cards
Our final, electronic payment option involves the use of a specialized prepaid or loyalty card to facilitate the purchase of legal Kratom. For instance, in 2014, Cal-Bay International launched their Green Cards to be used at their payment processing terminals stationed at licensed dispensaries.
Super user-friendly and convenient, this is indeed a very welcoming as well as viable option to support the kratom industry.
Smooth. Swift. Secure.
The Bottom-line
It is an undeniable truth that kratom use has outpaced its payment options for the consumer. And as the legalization and use of kratom soar, so will the quest for finding alternative payment options continue.
It is disheartening and frustrating, to say the least, that this god-gifted botanical is deemed such a high-risk product within the financial sector- debarring and discouraging people further from freely purchasing it.
Lately, some tech companies have decided to step in and take in-charge. Ironically, most of these ventures are either newly-built start-ups or small.
Rest assured, even though these novice solutions sound unusual, they are completely dependable and convenient. And trust us when we say, with time will get into the blood. Until then, let's pledge to play our part as responsible citizens to raise kratom awareness and education. And hopefully, the day when all major forms of payment will be promulgated is not far away.